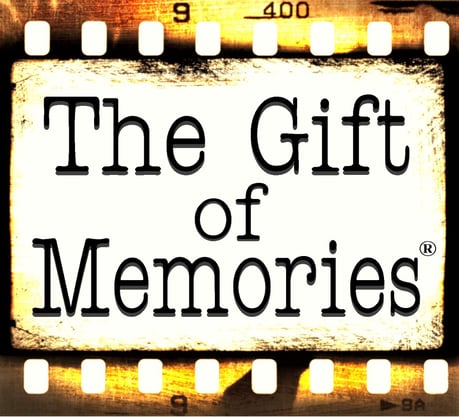 It takes many pieces of modern technology to do what we do at The Gift of Memories. We have fancy lights and multiple cameras, but that is not where the magic resides. The action comes with our own process that helps you remember the events that you most want to share.
We have a series of cards that ask you questions that cover not only the basics but topics like your childhood, romance, adventures, and more. Your answers to all the questions will be preserved for your final product, with the questions you find most important being included in the video interview. You have complete control over the content of the interview, deciding which areas are the most important and those areas you would rather not discuss. Your comfort with the process is always our guiding principle.
Photographs can become a part of your video. These photographs are meticulously inventoried and stored in a fireproof/waterproof envelope, digitized, and returned with your final product.
On the day of your interview we arrive and set up the lighting that shows you at your best, along with multiple cameras so we have more than one angle. What follows is a fun and informative conversation that turns into digital gold. This gold must be spun into the final product, which is not small undertaking.
The raw material will be mapped out, music and additional information will be added, and a first cut will be assembled for your approval. We can make any adjustments and clarifications at this point. The process is highly technical, but also very artistic. Each story will have a feel that is specific to the person we interview.
Once we receive final approval the video is uploaded on the internet, copies are burned on DVDs and USB cards. The masterpiece is hand delivered in a keepsake wooden box.